Anze Kopitar: The Greatest LA King Of All Time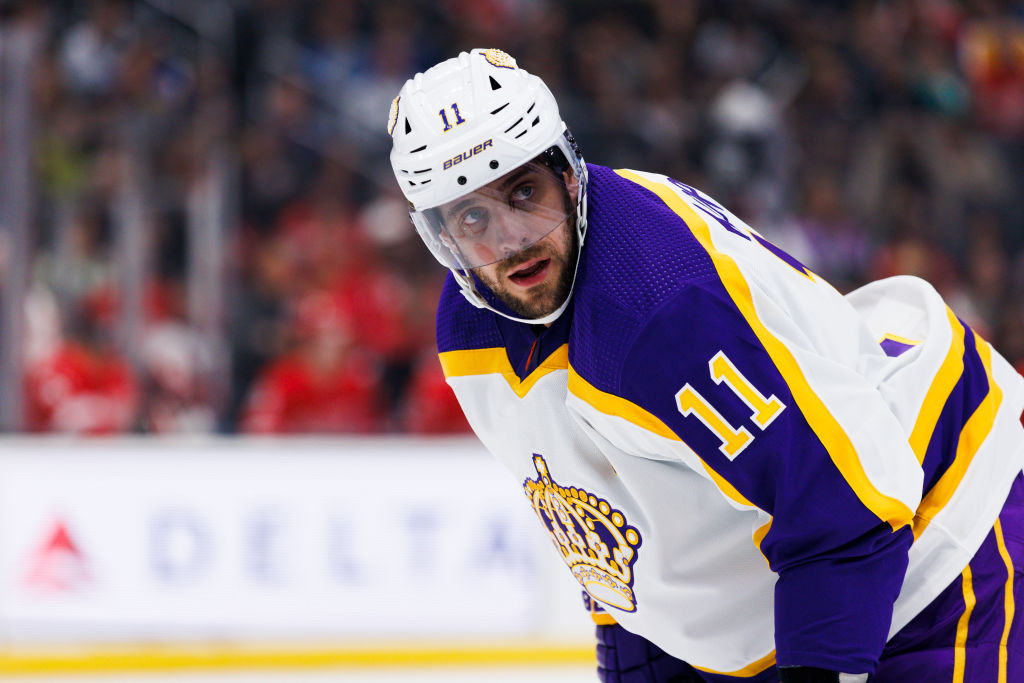 Anze Kopitar has provided stability and durability for the LA Kings for 17 seasons and doesn't look to be slowing down.
It's that simple. pic.twitter.com/u5mP7JBn8p

— LA Kings (@LAKings) November 9, 2023
That quote in the tweet is summed up perfectly from Kings head coach Todd McLellan. Kings fans and the organization are lucky to have a legit number-one center for as long as they have. Before the season started, we talked about some of the milestones Anze Kopitar could reach this season. After last night's 4-3 overtime loss to the Pittsburgh Penguins, he checked off another milestone on his list.
In 2005, the LA Kings had the 11th overall pick in the draft and used that pick to select a 17-year-old center from Slovenia, a country where hockey isn't a big sport. That 17-year-old kid was Anze Kopitar, who became a key member of Los Angeles' core four during their cup runs. How many of you thought he have a Hall Of Fame after his two-goal debut against the Anaheim Ducks in 2006? I would assume not many of you.
Now, with milestones being reached and more still to come, comes an important question: Who is the Greatest King of all time? This question will have a bunch of answers to it. People will say Wayne Gretzky, Luc Robitaille, Marcel Dionne, or Rogie Vachon. All players have a compelling case as to why. However, there needs to be another player added to that list when asking who is the Greatest King of all time. That player is Anze Kopitar.
There's no debate. Anze Kopitar is the Greatest King of all time. Here's why:
A Complete player
The center position is important in hockey, and finding a legit number-one center is extremely hard. You need them to drive play along with playing a 200-foot game. Every game Kopitar is tasked with matching up against the opposing teams' top line while leading the Kings in scoring every year.
With that goal, Anze Kopitar will lead the Kings in scoring for the fifth straight season and 15th time in the last 16 years.

Kopitar and Gordie Howe (17) are the only players to have led a franchise in scoring for at least 15 seasons.#GoKingsGo

— Russell Morgan (@NHLRussell) April 14, 2023
While Kopitar has eclipsed the 80-point mark twice and the 90-point mark once, it shows he doesn't cheat the game. He's prided himself on the defensive end throughout his entire and if he wanted to get 100 points every year he could, but he doesn't cut corners. That makes him a complete player who will get you 70+ points a year while priding himself on the defensive side of the ice. He's been doing it for 18 years and doesn't seem to be slowing down. Whoever is slotted to play that number-one center spot when Kopitar hangs up his skates, it'll be BIG shoes to fill.
Climbing the lists
Kopitar keeps climbing up on the list in goals, assists, points, and games played in franchise history. The durability and stability he has provided the LA Kings organization has been incredible. When he decides to hang up his skates, he'll likely be second in points, number one in assists and games played, and top three in goals. Playing a 200-foot game and still being fourth in goals (400) and top three in assists (755) and points (1,155) without a 100-point season may come as a shock.
Players like Gretzky, Dionne, and Robitaille, who are top ten in those categories, all had multiple 100-point seasons. Kopitar hasn't registered one 100-point season at all. That is not a bad thing. What makes this impressive is his ability to do what he does consistently in leading the Kings in scoring while playing a 200-foot game throughout his career for as long as he has, and that is why he should be the Greatest King of all time.
THE CAPTAIN SCORES HIS 400TH GOAL 💯💯💯💯 pic.twitter.com/odWeJT1v3R

— LA Kings (@LAKings) November 9, 2023
Add another to Kopi's resume ☑️

With his assist in the first period, Anze Kopitar becomes the sole record-holder of the 2nd Most Points in Kings history surpassing Luc Robitaille. pic.twitter.com/jfRpzptnlj

— LA Kings (@LAKings) November 10, 2023
Leading by example
You don't have to score 100 points to be a great player. You can be a great player doing many different things. That is what Kopitar has done throughout his entire career with the Kings. For all the young players in the organization, like Quinton Byfield, just watch and learn from Kopitar, and they'll see what it means to be a King. While Kopitar is slated to play two more years after this season, we don't know what's in store after that. Enjoy and be grateful to watch him play for the remainder of his career because we may never see another player like him wear a Kings jersey again. When it's all said and done, Kopitar will have his jersey retired, a statue, and a ticket to the Hockey Hall of Fame.
Featured image credit: Icon Sportswriter via Getty Images