LA Kings: Anze Kopitar on milestone watch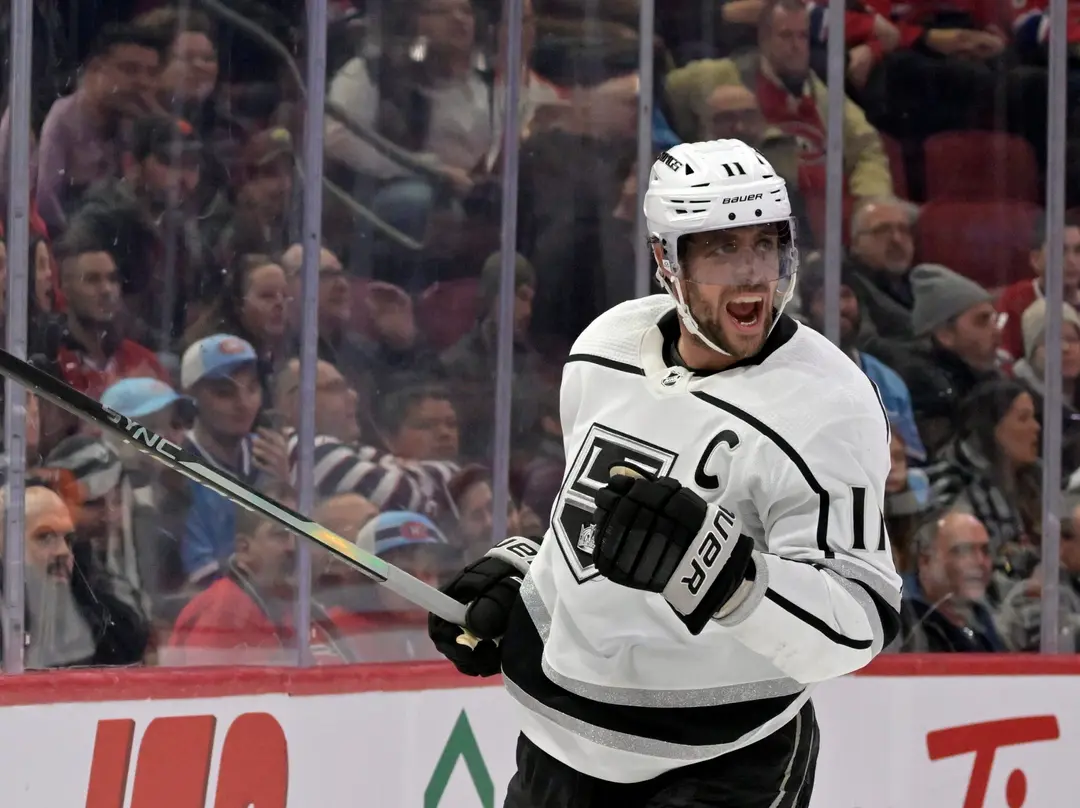 Anze Kopitar is entering his 18th season with the LA Kings and will look to add to his list of accomplishments as a King.
Drafted by the LA Kings with the 11th overall pick in 2005, Kopitar has done a lot for the organization. Kopitar has scored 20 or more goals 12 times, be a playmaker, kill penalties, and play against the opposing team's top opponents every night. In addition to his play for over 17 years, he has led the Kings in scoring 15 times. Only Gordie Howe is the other player to lead a franchise in scoring for at least 15 seasons.
With that goal, Anze Kopitar will lead the Kings in scoring for the fifth straight season and 15th time in the last 16 years.

Kopitar and Gordie Howe (17) are the only players to have led a franchise in scoring for at least 15 seasons.#GoKingsGo

— Russell Morgan (@NHLRussell) April 14, 2023
Let's see which milestones the captain can reach this year.
All-time leader in games played as a King
Dustin Brown set this record on March 28th, 2019, when he passed Dave Taylor. Five seasons later, Kopitar can pass Brown and be the all-time leader in games played as a King. At 1,292 games played, Kopitar needs to play five games to pass his good friend Brown, who is currently the all-time leader in games played with 1,296. Barring any injury or illness, Kopitar is set to become the all-time leader in games played for the Kings on October 21st, as the Boston Bruins come to town.
Seven goals to reach 400
Do you remember when Kopitar scored his first career goal against the Anaheim Ducks? If not, let's travel back in time. The day was October 6th, 2006. With the Kings trailing 1-0 midway through the second period, Kopitar used his big frame and his long reach to protect the puck from defenseman Chris Pronger while driving to the net and beating netminder Jean-Sebastian Giguere for his first career NHL goal. It was a sign of things to come for the future.
Fast forward 17 years later, and Kopitar currently sits at 393 goals. If Kopitar can reach the 400-goal mark, he'll be the fourth player in Kings history to reach that milestone. Luc Robitaille (557), Marcel Dionne (550), and Dave Taylor (431) are the other three to accomplish that feat.
All-time assist leader in Kings history
The all-time assist leader in LA Kings history belongs to Dionne with 757 assists. Kopitar enters the 2023-2024 season at 748 assists in his Hall of Fame career as a King and needs only ten assists to pass one of the greatest players to play for the Kings. No doubt he'll pass Dionne this season.
Passing Luc Robitaille on the all-time points list as a King
This is the last milestone that Kopitar can check off the list for this season. In the COVID-shortened season in 2021, Kopitar became the fourth player to reach 1,000 points in his career as a King. In 2023, he'll have the chance to pass Robitaille on the all-time points list as a King. Robitaille sits at 1,154 points, while Kopitar sits at 1,141. If Kopitar can register those 14 points, he'll pass Robitaille and become second on the all-time points list as a King, trailing Dione, who has 1,307 points.
*Stats courtesy of hockey reference
Featured image credit: Eric Bolte/USA Today Sports