LA Kings Training Camp Preview: Mikey Anderson
With training camp right around the corner, we are previewing each player on the LA Kings roster. Up next: Mikey Anderson!
Mikey Anderson
Biography
Birthdate: May 25, 1999
Birthplace: Fridley, Minnesota
Country: United States
Height: 6′
Weight: 196 lbs
Position: Defense
Shoots: Left
Drafted: 4th round,103rd overall, 2017 NHL Entry Draft
2021-2022 Season
In 57 games during the 2021-22 season, Mikey Anderson had a pair of goals and a total of eight points. But that's not what makes him so valuable.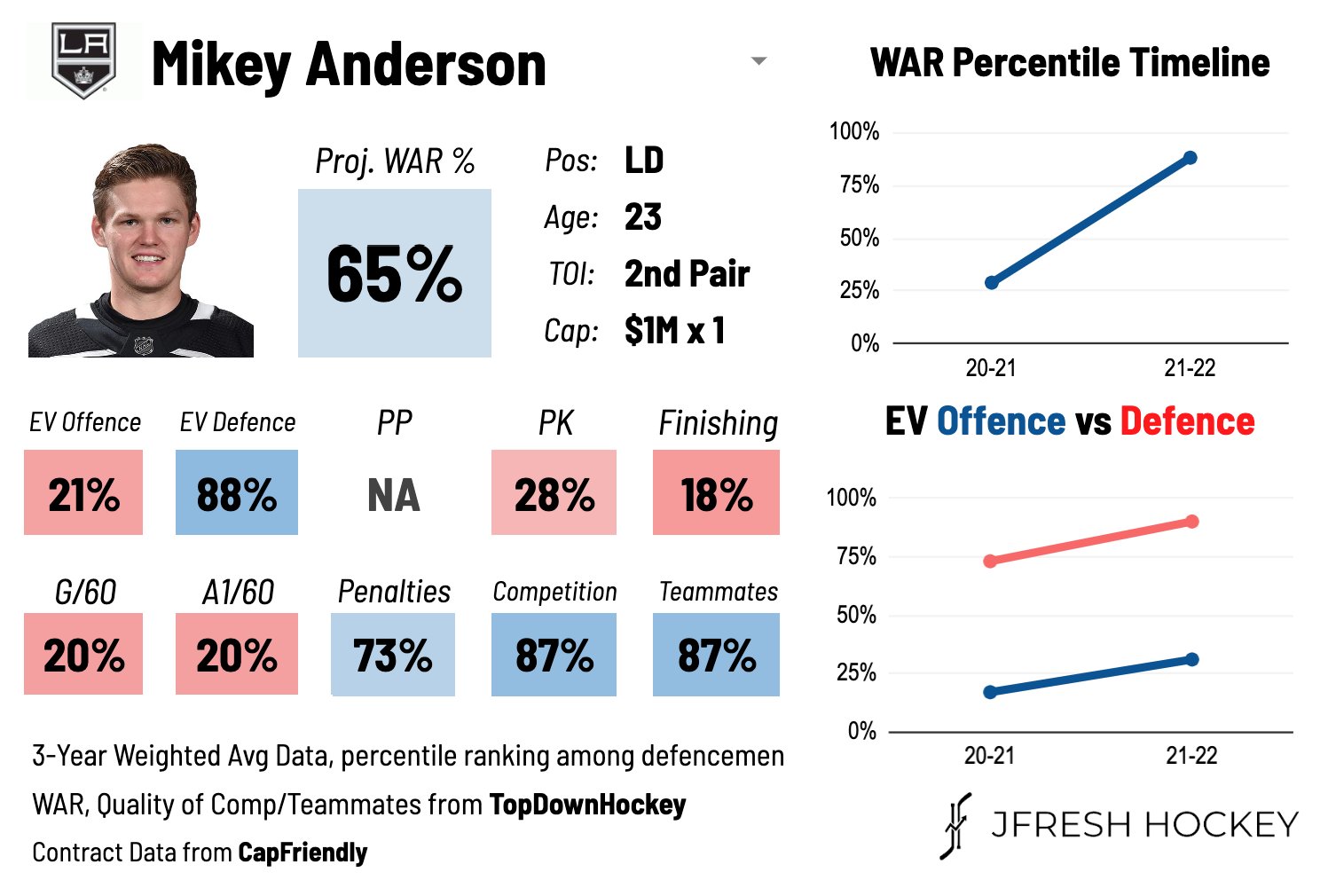 He is a very reliable defensive defenseman and has formed an effective partnership with Drew Doughty since joining the LA Kings.
He made some noise in the playoffs, elevating his game and at times making things a little more difficult for Connor McDavid:
2022-23 Outlook
It's very much what you see is what you get with Mikey Anderson in terms of his style of play. I wouldn't expect much more in the way of offense, but being paired with Doughty, there's always a possibility.
Recently signed to a one-year, $1 million contract, Anderson looks like he could be one of the league's better bargains this upcoming season: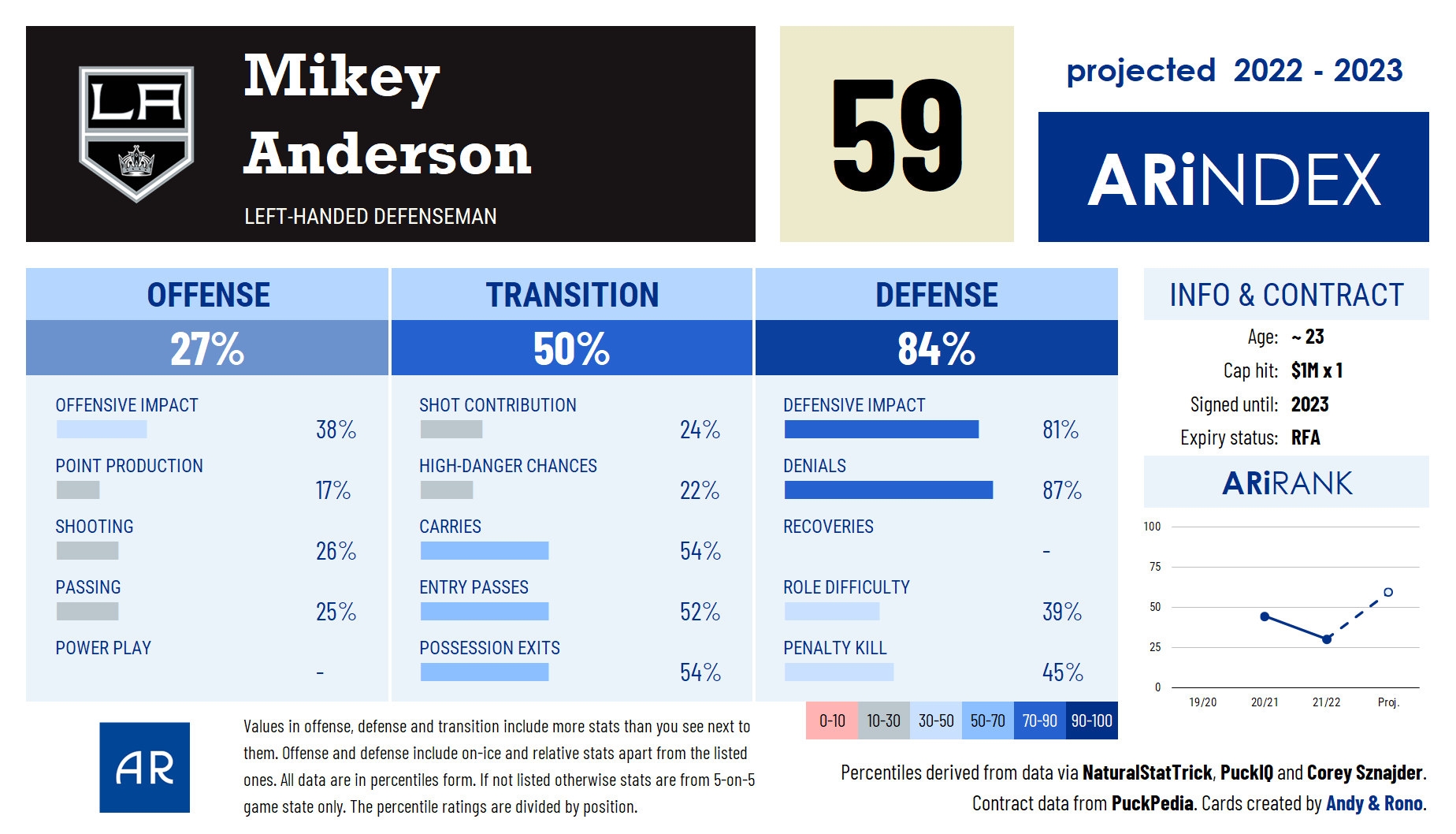 He is in a division with the likes of McDavid, Leon Draisaitl, Jack Eichel, and Jonathan Huberdeau – among others – that he will be tasked with shutting down. If he's able to add a little bit more size and bring a little more physicality to his game, he could turn into one of the premier shut down defenseman in the NHL.
Main Photo Credit: Getty Images