Brady Tkachuk sounds off on Brendan Lemieux incident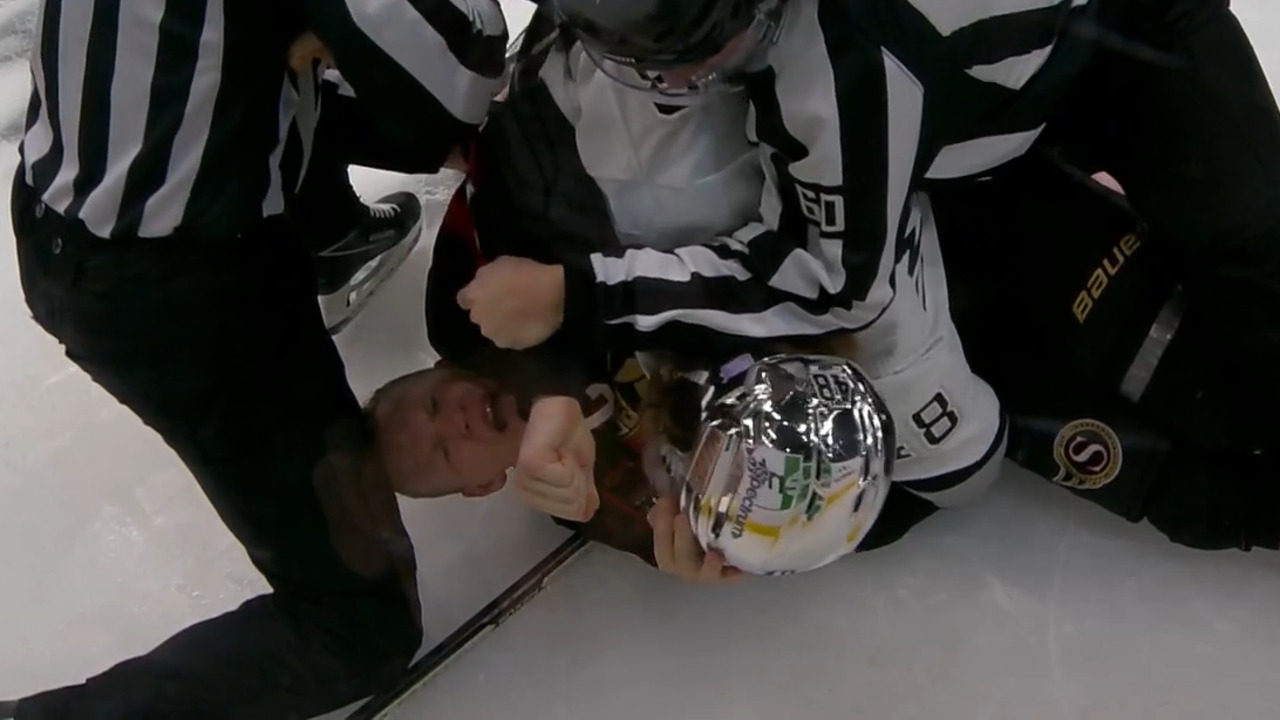 Tkachuk was furious after the LA Kings forward allegedly bit him.
The LA Kings swept the season series against the Ottawa Senators on Saturday night, but there was quite a bit(e) – see what I did there? – of drama toward the end of the game. Blake Lizotte was pushed out of the goal crease by two Senators' players, including Brady Tkachuk, and Brendan Lemieux didn't take too kindly to it.
Lemieux and Tkachuk wrestled to the ground, trading jabs before the referees separated the two. The latter got up, holding his hand, indicating that Lemieux had bitten him during their skirmish. The Kings forward was assessed a five-minute match penalty.
https://twitter.com/HockeyHoundShow/status/1464786693668720643?s=20
Following the game, Tkachuk went off on Lemieux:
"It was the most gutless thing somebody could ever do. This guy, you can ask anyone of his teammates, nobody ever wants to play with him, this guy is a bad guy and a bad teammate, he focuses on himself all the time.
"The guy's just a joke. He shouldn't be in the league. This guy's gutless. No other team wants him, he's going to keep begging to be in the NHL but no other team is going to want him, he's an absolute joke. I can't even wrap my head around it. He's just a bad guy.
"It's outrageous. Kids don't even do that anymore. Babies do that. I don't even know what he was thinking, he's just a complete brick head. He's got nothing up there. Bad guy, bad player but what a joke he is."
Here's what Kings head coach Todd McLellan had to say:
"I don't have a problem with him jumping in, not one bit. You know at the end of the day, if it would have been double minors to each of them, we'll take that trade. We certainly will. It's the extra [stuff], if it did occur, which obviously the officials on the ice believe it did, so we're in that now."
Lemieux is likely headed for a suspension from the league.
Instant reaction, takeaways from LA Kings' 4-2 win vs Senators