LA Kings: Kaliyev's suspension changes roster outlook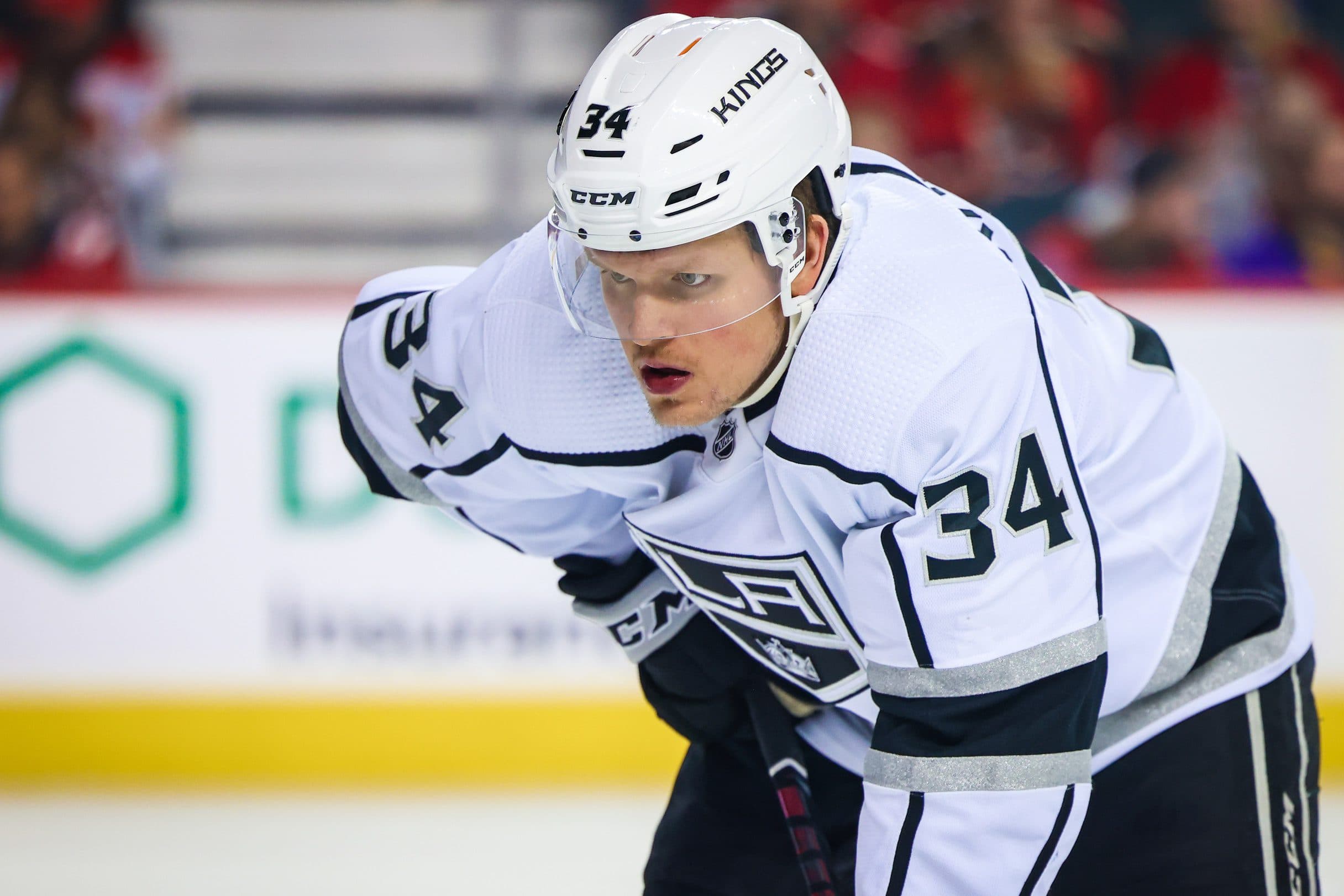 The NHL's Department of Player Safety dropped the hammer on LA Kings forward Arthur Kaliyev, assessing a four-game suspension (two preseason and two regular season games) for kneeing Anaheim's Chase De Leo on Tuesday night.
Here's a replay of the Arthur Kaliyev kneeing penalty from last night's game.

Kaliyev has a hearing scheduled with Player Safety as a result. pic.twitter.com/Xsnyz4G3Uc

— Russell Morgan (@NHLRussell) October 4, 2023
Losing Kaliyev for the first two games of the regular season doesn't just hurt a player trying to ignite chemistry with new linemates P.L. Dubois and Kevin Fiala, but also creates even more salary cap challenges for GM Rob Blake to navigate.
Salary Cap Ramifications
The Kings are very tight against the cap. With the assumption that there's room to carry only one extra skater to go along with the 12 forwards, six defensemen, and two goalies that will dress each game.
Now even though Kaliyev won't be available for the first two games of the season, his cap hit of $894,167 remains. And while he's waiver-exempt, his suspension can only be served on an NHL roster (thanks to PuckPedia.com for the clarification).
This means that the extra skater, who many assumed would be a seventh defenseman as an insurance policy, will most likely be a forward to begin the year. Alex Turcotte, Alex Laferriere, and Jaret Anderson-Dolan are the three extra forwards who remain on the LA Kings roster for now.
While many would love to see Laferriere, who's performed exceptionally well this preseason, get a crack with Dubois and Fiala, Anderson-Dolan is the most likely candidate to replace Kaliyev on opening night. It basically comes down to waiver eligibility.
Laferriere and Turcotte are waiver-exempt and could be sent to the Ontario Reign with no risk, while JAD would have to go through that process. And after the loss of forward Samuel Fagemo to waivers on Monday, the Kings can't afford another hit to their forward depth.
The players this suspension affects the most are the two defensemen battling for the LD3 spot in Tobias Bjornfot and Andreas Englund. Since that extra spot should go to a forward, one of those two players will have to clear waivers in order for the LA Kings to be cap-compliant. And by the looks of things, Tobias Bjornfot could be the player most at risk.
Featured Image Credit: Sergei Belski