LA Kings Training Camp Preview: Sean Walker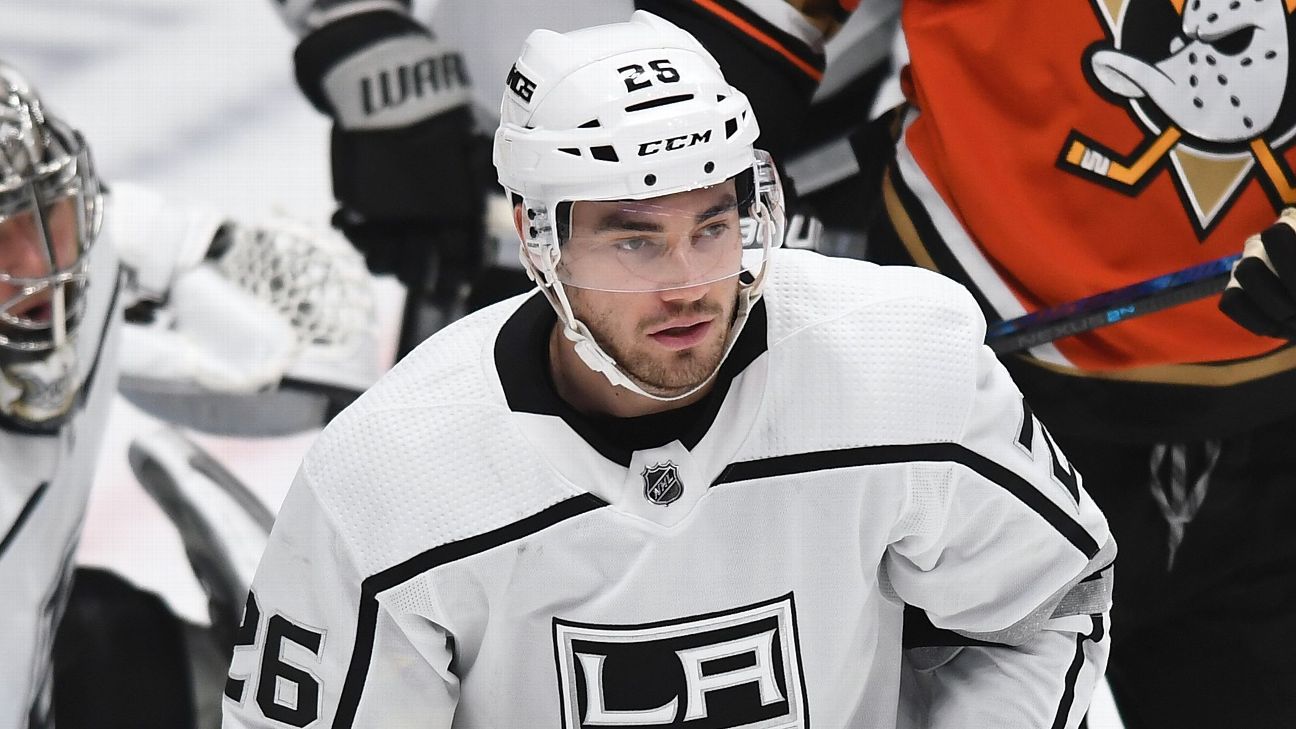 With training camp right around the corner, we are previewing each player on the LA Kings roster. Up next: Sean Walker.
Sean Walker
Biography
Birthdate: November 13, 1994
Birthplace: Keswick, Ontario
Country: Canada
Height: 5'11"
Weight: 195 lbs
Position: Defense
Shoots: Right
Drafted: Undrafted
2021-22 Season
Last season was a rough one for defenseman Sean Walker. With the season just underway, Walker, unfortunately, tore both his MCL and ACL on the same play in a game against the St. Louis Blues on October 25th, ending his season. The six games he did play were solid. He had two assists, 18 shots, nine blocked shots, and nine hits. Walker is an underrated offensive defenseman.
The 27-year-old is currently working on getting strength back in his leg after surgery. When Walker does come back in time for the season opener, he hopes to pick up where he left off and resume the quality play the brings to the table.
Walker has always been a defenseman the Kings can count on to provide some offense. He was playing well until his injury, but in that small sample size, he showed what you can expect from him on a nightly basis.
When all is well, Walker is capable of contributing to the offense:
2022-23 Outlook
When Walker does resume playing and is ready for opening,g night coach Todd McLellan has something to think about. Does he play Walker on the bottom pairing, will Walker become the seventh defenseman, or does Walker switch to the left side due to the abundance of right-shooting defensemen?
It has been stated that a right-shot defenseman is likely to move to the right side, Walker could be that guy, which could see him paired on the second pair with Matt Roy. Whatever coach McLellan decides, a healthy Walker will provide some depth the way he did before the injury.
(Main photo credit: ESPN.com)