Three takeaways from Ontario's 6-3 win in San Jose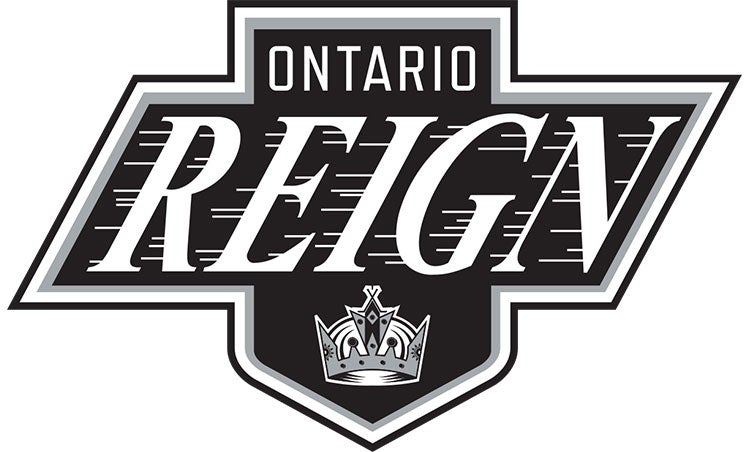 The Ontario Reign returned to form in a strong performance on Wednesday morning against the San Jose Barracuda.
Goal Breakdown
First Period
ONT: Akil Thomas (2) ASST Brett Sutter (9)
ONT: Samuel Fagemo (22) ASST Thomas Hickey (11), T.J. Tynan (69)
SJ: Jasper Weatherby (4) ASST Evan Weinger (12)
ONT: Akil Thomas (3) ASST Jaret Anderson-Dolan (18), T.J. Tynan (70) (PP)
Second Period:
ONT: Samuel Fagemo (23) ASST Taylor Ward (5)
ONT: Nikita Pavlychev (2) ASST Akil Thomas (3), Thomas Hickey (12) (SH)
SJ: Joachim Blichfeld (22) ASST Artemi Kniazev (15), Jayden Halbgewachs (20) (PP)
Third Period
ONT: Aidan Dudas (10) ASST Vladimir Tkachev (22), Jaret Anderson-Dolan (19)
SJ: Evan Weinger (12) ASST Adam Rasta (8), Jasper Weatherby (9)
STATS:
Goals
ONT: 6
SJ: 3
Shots
ONT: 33
SJ: 31
Powerplay
ONT: 1/2
SJ: 1/5
Here are three things that stood out on Wednesday:
1. Leadership is becoming easy to find
Brett Sutter is well respected in the game of hockey and a tremendous leader for the Ontario Reign. Captaining an excellent team, he is the leader that the team needs, particularly now with so many new faces in the lineup.
Two of the top three and four of the Ontario Reign's top seven scoring leaders are either in Los Angeles or injured (Martin Frk, specifically) but this group is still going strong. Five players on the roster had multi-point games against San Jose to allow the Reign to maintain control of the game throughout the 60 minutes.
Of course, the man of the hour was Akil Thomas, tallying two goals and an assist. That puts him at four points (3-1) over the last three games. This really creates a great situation for Thomas as he is working on becoming a player Ontario can rely on, living up to his draft status. The 22-year-old forward missed the early part of the season recovering from offseason shoulder surgery. However, now that he is getting going, he may become a key contributor to a playoff run for Ontario as he seems to be getting hot at the right time.
With more than 1,000 professional games under his belt, Sutter has an excellent reputation and, clearly, is a great voice for this room.
2. Special Teams being special
The Reign's powerplay has been incredible this season but the penalty kill has been lackluster and left a fair bit to be desired as the season has gone on. Ontario scored not only a powerplay goal against San Jose, but they also got a shorthanded marker. San Jose did a great job keeping out of the box with only two penalties, but the Reign were still able to get a tally with the man advantage.
The penalty kill against San Jose still showed the work in progress that it has been all season. While the Reign went 4-for-5 down a man (80%), the season total still stands at just 76.7%. 52 of the Reign's 178 goals against this season have come while short-handed. That 29.2% is not going to be good enough to go on a deep playoff run. The playoffs are generally lower-scoring, tighter games, the Reign won't be able to sustain a leaky penalty kill.
3. Attention to detail
In previous writings, there have been discussions about the Reign's ability to score from close to the net and how high traffic areas would be beneficial to the Reign as time went on. That principle was on display against San Jose as Ontario scored all six goals below the face-off dots. Not a single goal came from the point, near the blueline, or more than about 20 feet from the opposing goaltender. In fact, the first three goals for the Reign were from no more than a couple of feet out of the crease.
The building blocks of an excellent team are there in Ontario, and the work is being put in. Last season, the Barracuda swept the season series against the Reign, but that's turned around this year as the Reign are now 5-0-1-0 against San Jose, finding the back of the net 35 times in those six games.
Ontario is back at it against Colorado on Friday at 7 pm PT. See you there Reign fans!