Ontario Reign players earning their stripes in call-ups to LA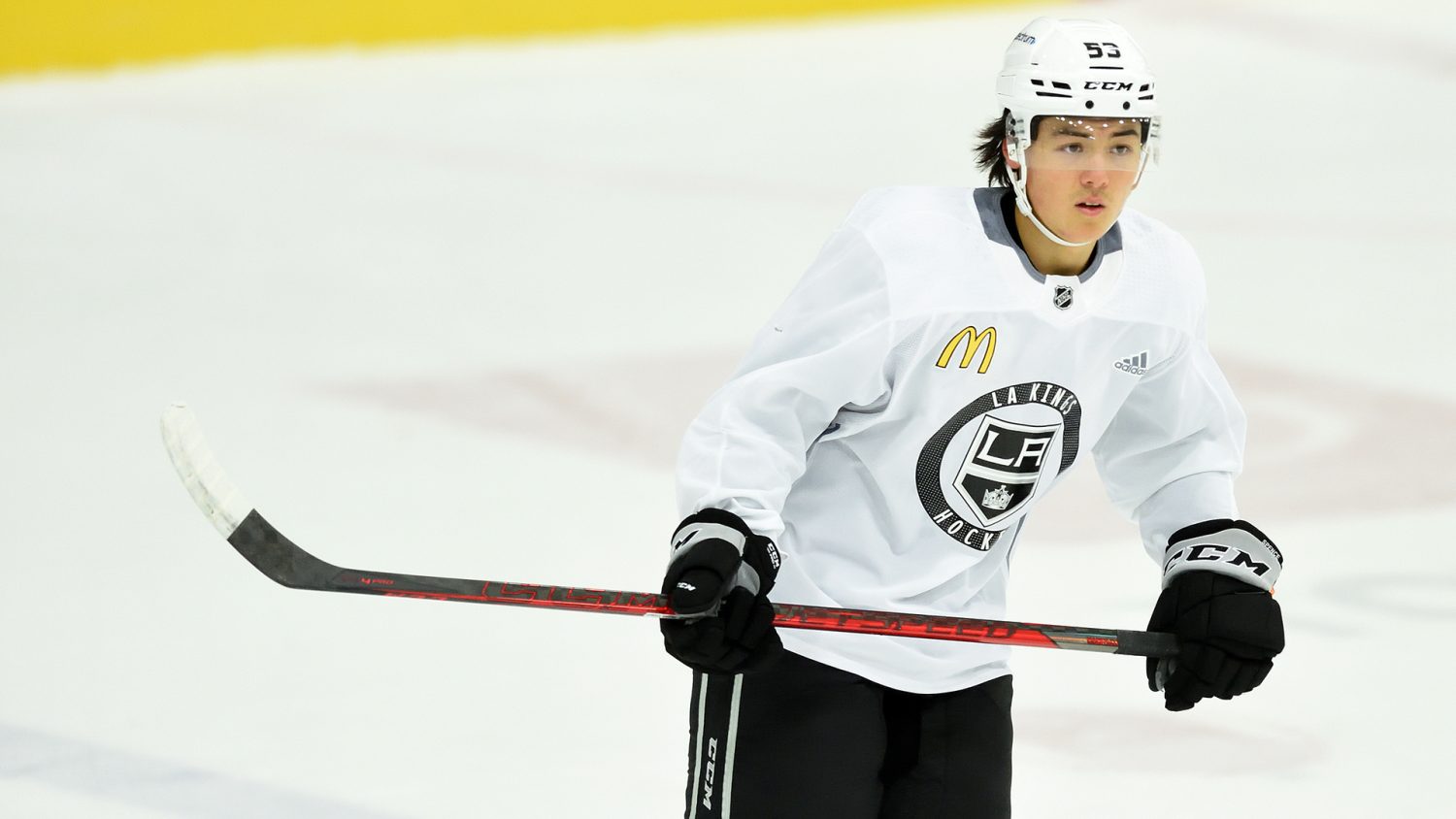 With the LA Kings roster in a state of flux, they've been getting help from their AHL affiliate, Ontario Reign. What does that mean for the Reign in terms of their roster? So far a recall and two players signed to player try-outs.
The Kings have nine regulars out of the lineup. Although some are short-term and others may be done for the year.  The players currently out of the lineup include defensemen Drew Doughty, Mikey Anderson, Alex Edler, Matt Roy, Tobias Bjornfot, and forwards Andreas Athanasiou, Dustin Brown, Brendan Lemieux, and Viktor Arvidsson. A lot of talent and a lot of goals are missing.
Thanks to the organizational depth down in Ontario, the Reign have been able to provide some reinforcements. Forwards Gabe Vilardi, Martin Frk, Jaret Anderson-Dolan, Rasmus Kupari along with defensemen Jacob Moverare, Austin Strand, and Jordan Spence have all been recalled to deal with the banged-up roster in Los Angeles. With that being said most of the recalls have had prior time in the NHL, which helps with adjustments. All performed well in the Kings 3-2 overtime win over the Florida Panthers. Kupari had a goal while others played a well-rounded game.
Having one of the best prospect pools in hockey certainly comes in handy during situations like this. These moves not only help the Kings in their time of need but also get the young players adjusted and ready for a full-time NHL role.
After the call-ups, the Kings have a full roster at the moment. The Reign, however, now has some holes to fill. Forward Nikita Pavlychev was recalled from the Greenville Swamp Rabbits of the ECHL, while defenseman Kevin Lohan and forward Loren Ulett were both signed to PTOs. All three of them were in the lineup in Saturday's loss to the San Diego Gulls.
The young guns have made strides coming to Los Angeles but have a ways to go production-wise as they adapt to the NHL style of play. Vilardi, Anderson-Dolan, Moverare, Spence, and Kupari have 13 total points in a combined 62 NHL games this season.
We do not expect these players to come in and light up the scoreboard right away. Some of them might not start producing until year two or three of their NHL careers. They are all still very young and need time to fully develop. Once their time hits and they are full-time NHLers we will then look back and see how far they've come.