Three things to watch for in Ontario vs Grand Rapids on Friday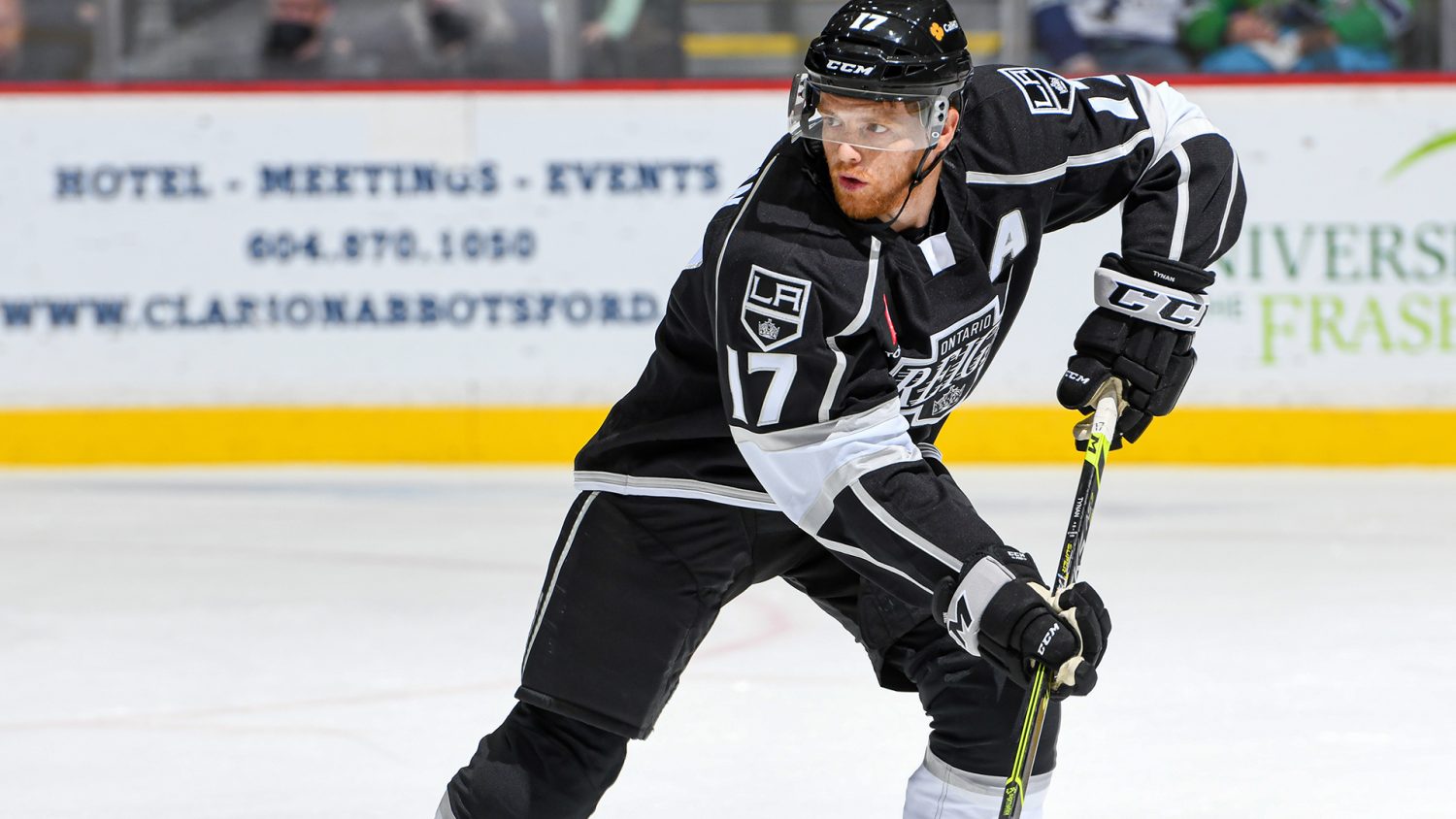 The Ontario Reign looks to start a short two-game series against the Grand Rapids Griffins on Friday and Saturday at Van Andel Arena.
Tale of the Tape
Powerplay
ONT: 27.7% (1st)
GR: 12.1% (31st)
Penalty Kill   
ONT: 75%  (30th)
GR: 76.5% (27th)
Goals For 
ONT: 143 (1st)
GR: 103 (T19th)
Goals Against   
ONT: 106 (13th)
GR: 116 (14th)
Top Scorers       
ONT: T.J. Tynan – 8 goals, 38 assists, 46 points
GR: Taro Hirose – 9 goals, 22 assists, 31 points
Three things to keep an eye on:
1. Special Teams
If the Reign can control the special teams, they have a good shot at the two points. Ontario has a potent offense that should create chances and score a goal or two on the power play because the Griffins are 27th on the penalty kill at 76.5%
Although the penalty kill of both teams is at the bottom of the league, the Griffins power play is only operating at a 12.1% clip, which is last in the AHL. The Reign should take note that center Joe Veleno will be in action for the Griffins this weekend, just being sent down by the Detroit Red Wings, possibly providing a spark to the Griffins offense. Veleno has three goals in seven games with the Grand Rapids this year.
2. T.J. Tynan
Tynan has been a force all season, ranking second in league scoring. For the second straight season, the potential MVP could put up some numbers against a below-average defense. Look for him to take advantage of the poor Griffins' penalty kill and get some good looks.
The 29-year-old center can hurt the Griffins in several ways, including his NHL-caliber playmaking ability and finding a seam in the defense to thread the needle to an open teammate. Grand Rapids may be pressing the issue, trying to get a win during their six-game losing streak.
2. Victor Brattstrom
Griffins goaltender Victor Brattstrom has struggled mightily this season with a 2-6 record, a 3.73 GAA, and a .883 save percentage. Brattstrom could play one of the back-to-back games this weekend against the Reign.
With that said, the Ontario Reign should take advantage of his poor season to create chaos in front of the net, deflections, screens, and battles in front to rattle him. Get to him as early as possible, so he doesn't get in a groove and possibly steal two points.