Kings Blue Line debuts, Reign sign PTOs, and other LA Kings Bullets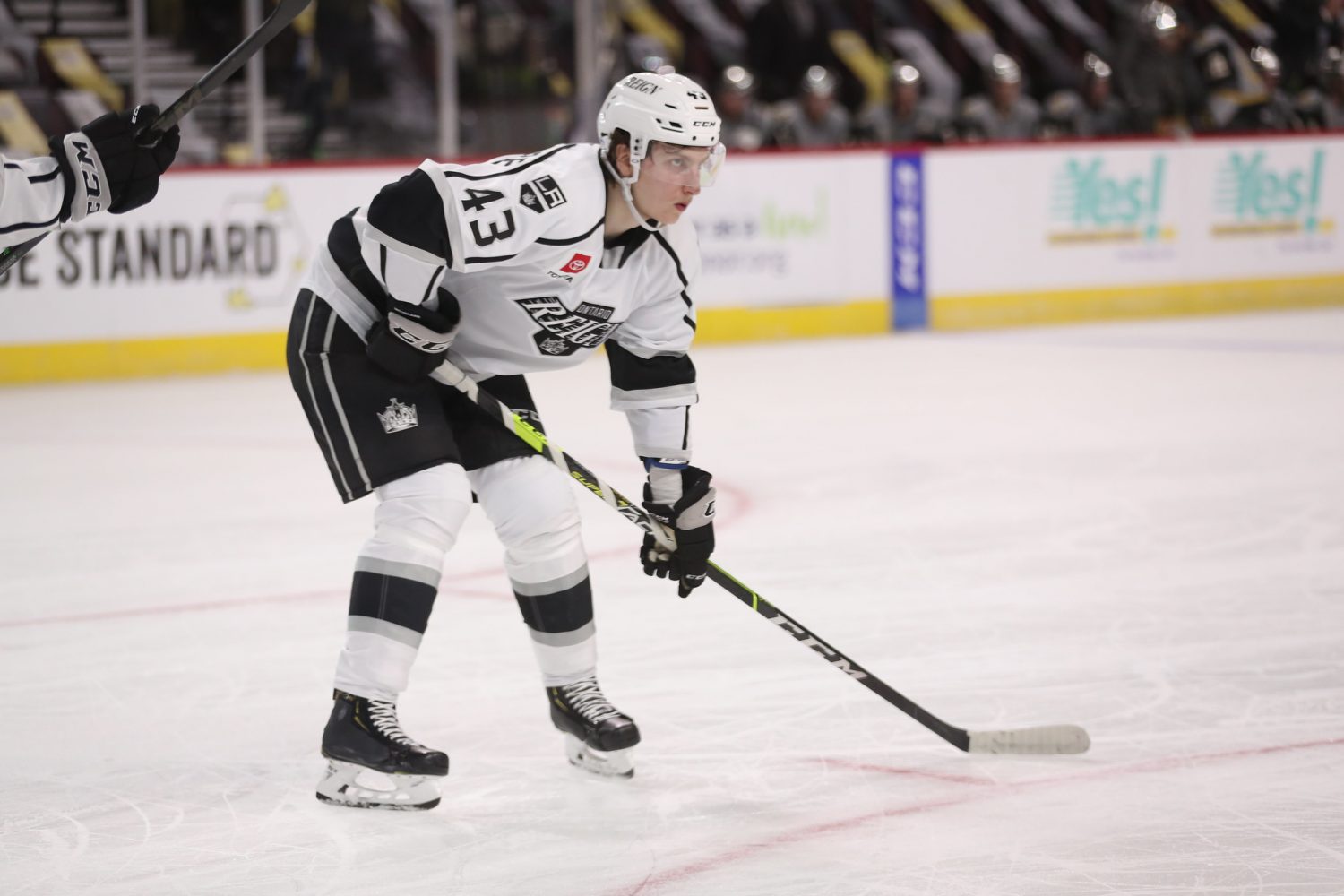 Some movement on the LA Kings' roster — particularly on defense — highlights our news and notes around the National Hockey League.
With Drew Doughty on the league's COVID-19 protocol list, and Andreas Athanasiou on injured reserve, retroactive to December 14th, the LA Kings called up a pair of defensemen in Jacob Moverare and Jordan Spence, both of which have not made their NHL debuts.
Moverare, 23, has been with the Kings organization since drafted in 2016. He's in his second season with the Ontario Reign and has three goals and eight points through 19 games played thus far.
Jordan Spence also has a chance of making his debut. He's just 20-years old and would be the second player in NHL history to be born in Australia and play a regular-season game. He represented Canada at the World-Junior Championship stage last year.
The Ontario Reign signed Michael Prapavessis and Blake Siebenaler to professional tryouts, as they'll be without Spence and Moverare for the next little bit. Both defensemen have spent most of this season in the East Coast Hockey League.
Today's Reign transactions:

– Moverare/Spence ⏫
– JAD returns
– D Blake Siebenaler & Michael Prapavessis have signed AHL PTOs https://t.co/T2Ajgd63uP

— Jared Shafran (@ShafReign) December 17, 2021
Paul Maurice resigned as head coach of the Winnipeg Jets. Dave Lowry, the father of Adam Lowry, will remain interim head coach of the team for the rest of the season before they begin searching for a permanent option.
Malcolm Subban with a Save of the Year candidate last night:
🤯🤯🤯

What a save by Malcolm Subban… pic.twitter.com/9vWorCHPCa

— Buffalo Sabres (@BuffaloSabres) December 18, 2021
Charlie Lindgren improved to 5-0-0 in his first five appearances since his team debut with the St. Louis Blues. He became the first goalie in franchise history with wins in each of his five appearances from the start of his tenure with the team.
Last night, Thomas Novak scored on Marc-Andre Fleury and became the first player to score his first NHL goal on a goaltender with 500 or more career wins since Jean-Gabriel Pageau beat Martin Brodeur on April 12th, 2013.
The total COVID-19 count in the NHL is up to 83 players and 35 staff members. As of right now, the Kings are lucky enough to have just one player on the list, but that could quickly change.
The Kings' opponents for tonight, the Carolina Hurricanes, have six players on the league's COVID-19 protocol list with Jordan Staal, Steven Lorentz, Ian Cole, Sebastian Aho, Andrei Svechnikov, and Seth Jarvis.
Recap of the Ontario Reign's 7-4 win over San Jose on Friday