"Far More Confident": Nate Leaman on LA Kings Prospect Brock Faber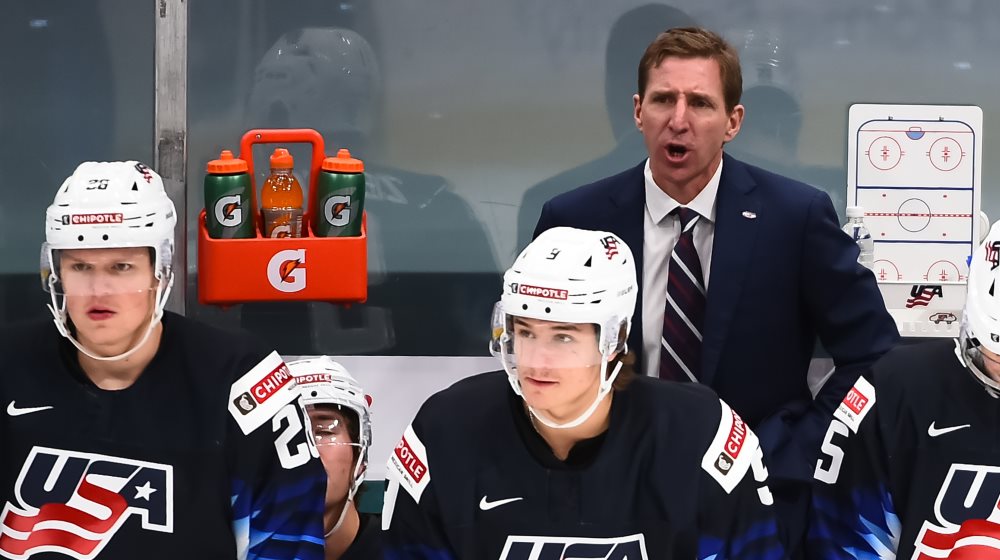 On Wednesday, Team USA head coach Nate Leaman spoke highly of LA Kings prospect Brock Faber and how he's grown from last year.
Entering the 2022 World Juniors, Nate Leaman is vying to go 2-for-2 in championship wins for the United States. In order for that to happen, though, he will need his roster to be at their best. That includes LA Kings prospect Brock Faber, who is coming off a solid tournament in 2021, helping to earn Leaman and Team USA the gold medal.
On Wednesday, Leaman spoke to the media about Faber and how he's grown since last year's tournament.
"Confidence, first and foremost," Leaman noted. "I think he's far more confident being a returning player. He's grown with some strength, also. I mean, Brock's always going to be– his game is [as an] elite defender. But, I do think he could provide some offense, also, from the offensive blueline. He's got a good shot."
For Leaman, while he was appreciative of Faber's contributions last year, the Providence College bench boss knew that his young blueliner didn't get the attention that he deserved. That shouldn't be the case this time around, though.
"I think last year in the tournament, he was quiet and unknown, and he kept getting better and better, growing in his confidence. This year, I see his confidence. His confidence has been here from day one," Leaman emphasized.
A native of Centreville, Ohio, Nate Leaman hopes to keep Team USA's title as "reigning champions" for at least another year. While he may not be the only factor towards that potential success, Brock Faber will be a significant reason for it should things go as planned for the Americans.
Team USA's title defense begins against Slovakia on Dec. 26.