Recapping the Week for the LA Kings' OHL Contingent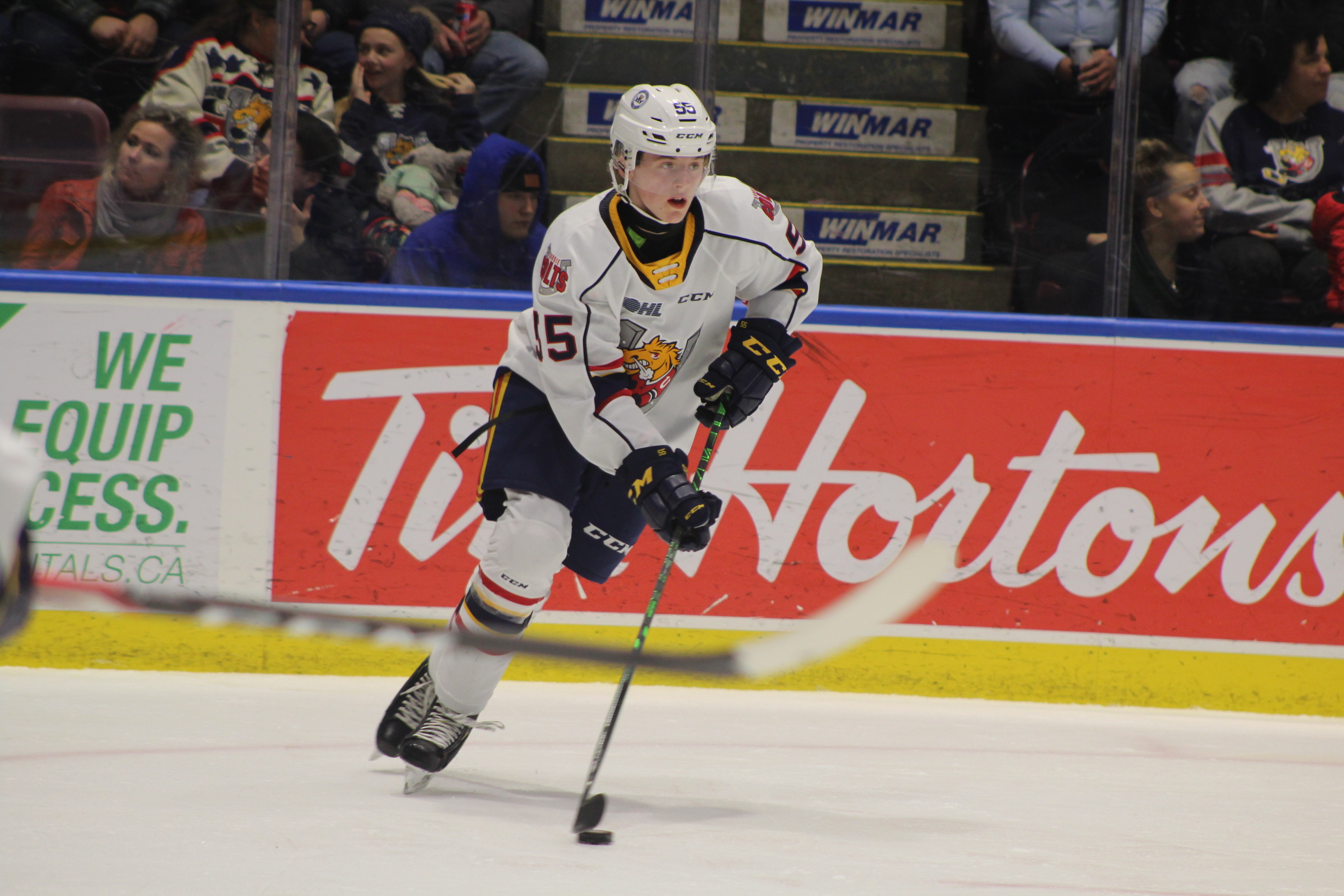 As the OHL prepares for its fast-approaching holiday break, we take a look at how the league's LA Kings contingent fared.
The OHL's holiday break is fast approaching. Two LA Kings prospects will be looking forward to some rest while another will be heading to Alberta to represent his country at the upcoming World Juniors. Until then, though, there was still some OHL action in hand.
Here's the rundown:
Martin Chromiak
While he has the World Juniors to look forward to, there's still some work for Martin Chromiak at the OHL level.
Chromiak, who will be representing his native Slovakia at the said tournament, continues to lead the way for the Kingston Frontenacs. This past week, in particular, saw the Fronts win all three of their games and move into the top spot in the Eastern Conference with an impressive 17-5-3 record.
Unlike last week, the Kings' second-rounder from 2020 didn't score any goals this week. He did, however, collect a total of five assists, nine shots on goal, but went o-for-2 in the faceoff circle. Still, Chromiak's contributions are a big reason why the Fronts are doing so well as they enter the final week of play before breaking for the holidays.
UP NEXT: vs. Barrie (Dec 17), @ Oshawa (Dec 19)
Francesco Pinelli
The Kitchener Rangers had such a hot start to the 2021-22 season. However, that feels like nothing more than a distant memory as the club has struggled overall since then.
Led by captain, and Kings prospect, Francesco Pinelli, the Rangers are trying to garner as much momentum as possible before breaking for the holidays. Unfortunately, this past week wasn't a good rest as they lost both of their games — first a 6-2 decision against London and a 2-1 defeat in Windsor.
As for Pinelli, he collected just one point — an assist — to go along with a minus-2 rating, and six shots on goal. He was also 20-for-40 in the faceoff dot.
Overall, the Rangers sit seventh in the Western Conference — just one point behind Flint — with an even 12-12-0 record.
UP NEXT: @ Owen Sound (Dec 15), vs. Soo (Dec 17), @ Erie (Dec 18)
Brandt Clarke
While the controversy of not being selected for Team Canada's World Junior camp may still be associated with him, Brandt Clarke continues to take his role as Barrie Colts captain seriously.
Though he didn't register any points this past week, Clarke was nonetheless helpful in guiding the Colts to wins in both of their games. Both outings, against the now-former top seed in the East, the North Bay Battalion, Clarke finished with a minus-1 rating and seven shots on goal.
The Colts are now 13-7-2, good enough for fifth place in the Eastern Conference.
UP NEXT: vs. Sudbury (Dec 16), @ Kingston (Dec 17), @ Ottawa (Dec 18)