Athanasiou returns, Byfield wears regular jersey in LA Kings' optional skate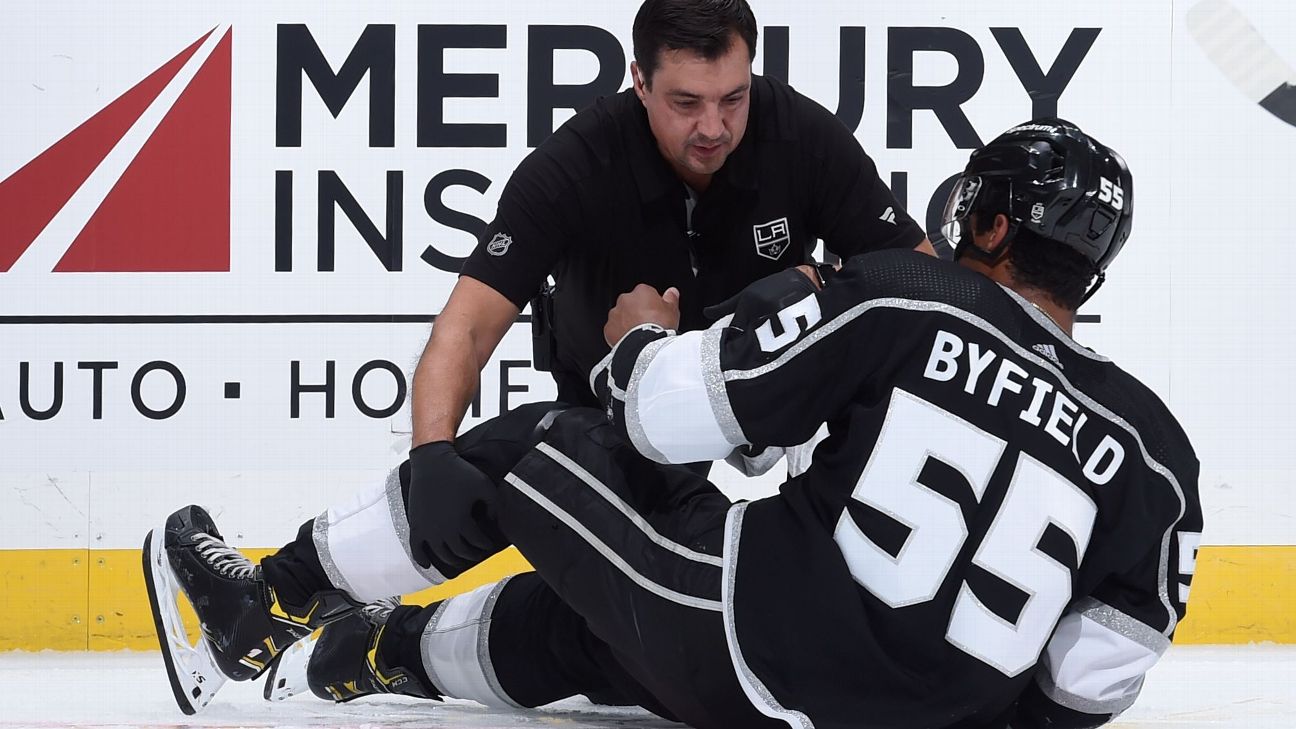 The LA Kings held an optional skate today, and they saw two interesting progressions to their team's current injury list.
Optional skate today for the Kings.

Andreas Athanasiou is on the ice…..plus Quinton Byfield in a regular jersey!

— Zach Dooley (@DooleyLAK) December 3, 2021
Andreas Athanasiou was on the ice for the first time since being added to the NHL's COVID-19 protocols list on November 24th. He's struggled with injuries early on in the season and has been held to just eight games played in which he's recorded two goals and five points, so it's good to see him back out on the ice and means he's out of COVID protocol.
Athanasiou is in his second season with the Kings after signing a one-year, $2.7 million contract with the organization this past offseason.
Quinton Byfield also skated in a regular jersey after suffering a fractured ankle against the Arizona Coyotes in the preseason. This is huge for the young forward's development, as he's inching closer to getting into game action. He split last season between the Ontario Reign in the American Hockey League and the Kings, with eight goals and 20 points through a combined 38 games played.
It'll be exciting to see what the next step is for Byfield going forward. He was eligible to play for Canada at the World Junior Championship but was not on the training camp roster. We'll likely see him on a conditioning stint in Ontario to begin, and then have him work his way back up to the NHL.
Many players who were not on the ice today were doing off-ice workouts.
Homestand Woes, Clague Headed For Waivers, Panthers, and Other LA Kings Bullets