LA Kings: Mikey Anderson reacts to win, seven-game winning streak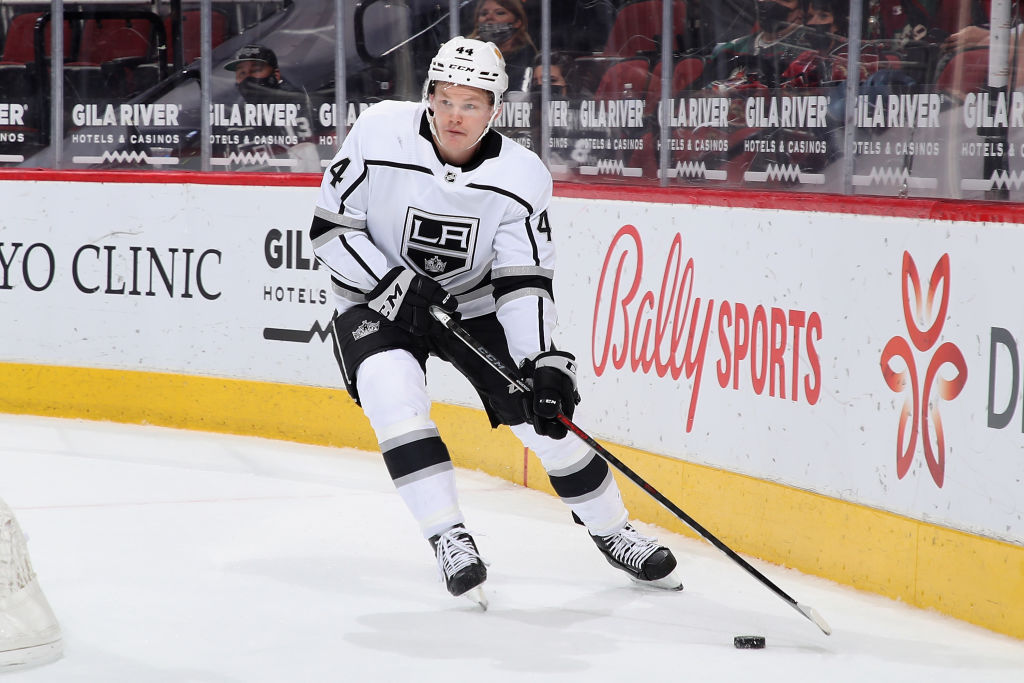 The LA Kings picked up a gritty 2-0 win over a shorthanded Ottawa Senators team on Thursday night.
In what felt like a trap game coming into Thursday night with the Ottawa Senators having nine players in COVID protocol, the LA Kings extended their winning streak to seven games behind a 2-0 victory. Jonathan Quick earned his 55th career shutout, stopping all 34 saves, and his save percentage is now at a robust .935 through his first eight starts this year.
The Kings got their first goal from Anze Kopitar on the powerplay in the second period. Los Angeles came into this matchup 1 for their last 13 on the man advantage, but as we discussed on the podcast, those stats go unnoticed when you're winning.
However, it was important for the Kings to score on that chance.
🚨KOPI GOOOOOOOOAAAAALLLLLL🚨

@LAKings | #GoKingsGo pic.twitter.com/fqBEYHqYeV

— Bally Sports West (@BallySportWest) November 12, 2021
And clinging to a 1-0 lead late in the game, Andreas Athanasiou deflected a shot from Alex Edler into the back of the net. Athanasiou now has two goals and three assists in four games since returning to the lineup.
We love a good insurance goal👏

@LAKings | #GoKingsGo pic.twitter.com/PRVAelSgKM

— Bally Sports West (@BallySportWest) November 12, 2021
Also, here's an interesting stat for you with Brendan Lemieux in the lineup. He's brought a much-needed element of toughness to the lineup.
This season the LA Kings are 8-0-0 when Brendan Lemieux is in the lineup… and 0-5-1 when he is not.

Jus sayin' 😏

— Jared Shafran (@ShafReign) November 12, 2021
Following the game, Mikey Anderson spoke about the winning streak and Thursday's game.
Mikey Anderson on the seven-game winning streak
After the slow start we had, we needed to get on a little run right now, and so far, it's been nice to get this thing going and we gotta keep it going the right way.
On the similarities in the last time the Kings played the Senators, they were also on a seven-game winning streak
Not until now, no. That's funny to think about, a little bit of the similarity there. It's definitely fun, and everything's better when you're winning, so we're going to try to keep doing it.
On what the team needed to do, despite the Senators being shorthanded
Yeah, I mean, they're a great team. You look at the top two lines they had, I don't think they lost anyone into [COVID] protocol yet. They're a hard-working team, they're gritty, so it took everything from us to come out with a win, capitalize on a couple of chances, and we're happy to walk away with two points.
The biggest takeaway from tonight's game going into the road trip finale in Winnipeg
Just keep doing what we're doing. It's been working right now, so as long as we stick to that, hopefully, we come out with a good road trip here.