LA Kings: Power play finally breaks through in 5-2 win over Montreal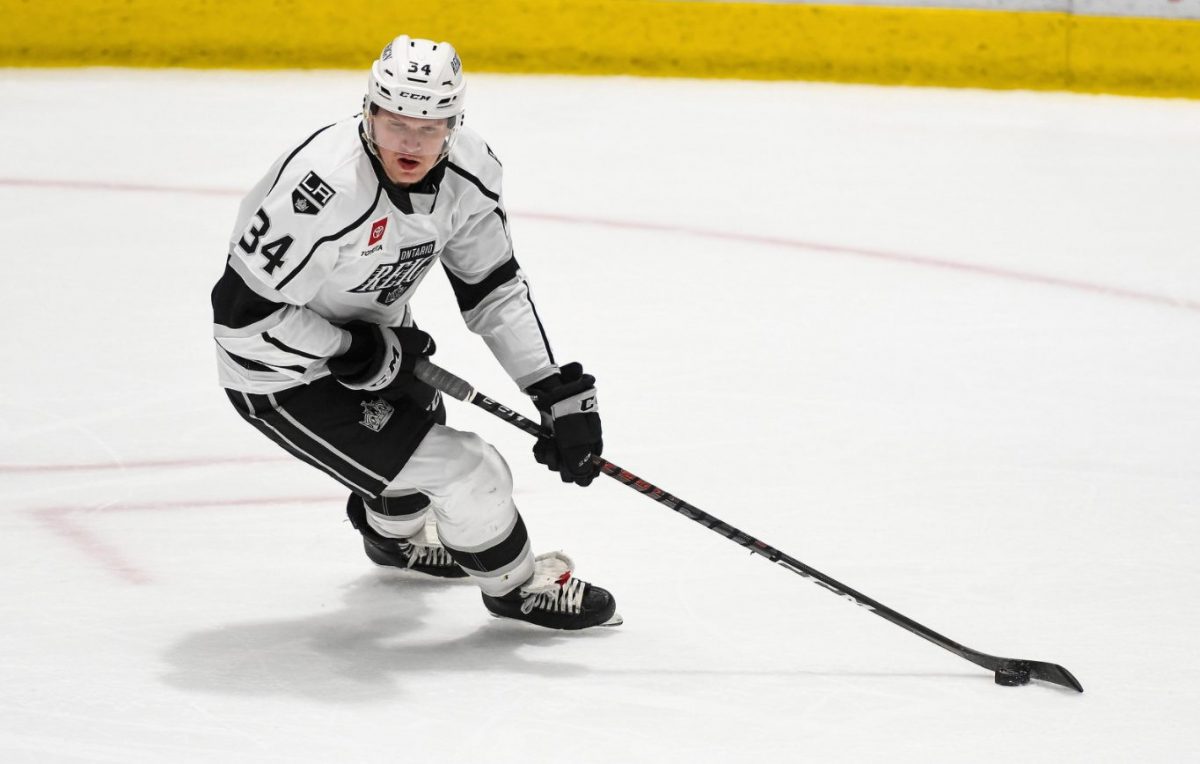 The LA Kings took advantage of the Montreal Canadiens struggling penalty kill on Saturday afternoon, scoring three times on the man advantage en route to a fairly dominant 5-2 win.
STAPLES Center was nearly full for the matinee game, albeit with a lot of red sweaters swarming around. Of course, a lot of LA Kings fans pulled their Toffoli jerseys out of the closet for this one too. Tyler Toffoli's homecoming has been a long time in the works. He hasn't been a member of the LA Kings since February 2020, but thanks to the COVID-shortened season and the temporary realignment last season, this is the first time he's been back.
Toffoli was warmly welcomed back to town, with the tribute video gathering a standing ovation. Perhaps more importantly, though, is that Toffoli didn't score the seemingly inevitable "former Kings player scores on his old team" goal.
We missed you @tytoff16! Welcome back to LA! pic.twitter.com/KrnoNQrW4O

— LA Kings (@LAKings) October 30, 2021
For the Canadiens, scoring has been a struggle, which is a familiar story for LA Kings fans. But both teams can't lose a hockey game, and this time it was the Kings finding a way to put several pucks in the back of the net.
Some thoughts and observations from Saturday's win:
1. LA Kings young players step up
While some of the LA Kings' young players sat in the press box — Gabe Vilardi, Carl Grundstrom, and Austin Strand were all health scratches — other youngsters made the most of their chances in the lineup.
Rasmus Kupari was one of the most active LA Kings players in Thursday's loss to the Winnipeg Jets, and he did it in very little ice time. He was rewarded for that strong play with an increase in minutes on Saturday, which resulted in Kupari's second goal of the season.
"That was the shot of my life"

Rasmus Kupari, with a big smile, on his goal tonight 😃

— Zach Dooley (@DooleyLAK) October 30, 2021
Kupari, who played more than two minutes on the power play, picked up a cross-ice pass from Matt Roy and roofed it over Jake Allen's shoulder in a perfectly placed shot. And his assist on Alex Iafallo's second goal of the night gave Kupari his first multi-point game in the NHL.
You pick that corner, Rasmus Kupari! @Delta | #DiaDeLosMuertos | #GoKingsGo pic.twitter.com/BSOgQdJzrI

— LA Kings (@LAKings) October 30, 2021
Kings fans are also waiting for Arthur Kaliyev to begin to dominate scoring the way he has in the OHL and AHL previously. Kaliyev had several prime scoring opportunities in this game. His power play goal in the second period, his first of the year, showed off his excellent shot.
.@Arthur_Kaliyev eats goals for breakfast. @Delta | #DiaDeLosMuertos | #GoKingsGo pic.twitter.com/1nqZ77IBzP

— LA Kings (@LAKings) October 30, 2021
Another young Kings player made a quick impact on the roster…
2. Kale Clague makes his case to stay on the LA Kings roster
Called up in the aftermath of the injury to Sean Walker, Kale Clague made his season debut for the Kings. His inconsistent play in the NHL and AHL has contributed to his inability to stick on the NHL roster. After being exposed in the expansion draft with Seattle, and later being waived, it seems like this could be Clague's last gasp at earning a regular NHL roster spot.
Clague's performance in this game looked like that of a guy who doesn't want to go back down to Ontario. Clague's 4:02 on the power play led all LA Kings players. His quarterbacking of the first unit gave a glimpse of what the power play could look like with an actual puck moving defenseman.
As the LA Kings proceeded to run up the score, Clague had the opportunity to establish himself as an intriguing option on the blue line. If he wants to stay on the roster, he needs to continue to turn in performances like this one to force Todd McLellan's hand.
3. Power play success feels good
While Adrian Kempe took his traditional needless penalties in this game, the LA Kings penalty kill stood strong. More importantly, the Montreal Canadiens paraded to the penalty box in the second and third periods, and the Kings capitalized on three of them.
While Vladimir Tkachev, favorite of some of the Hockey Royalty crew, sat this one out en route to Ontario, the LA Kings exhibited the same sort of puck and player movement that made them so successful in their home opener against the Vegas Golden Knights.
Putting players in positions to succeed — Clague patrolling the blue line, Kaliyev in a spot which echoes the "Ovi Spot", letting Iafallo and Danault shoulder some of the puck retrieval work — made a remarkable difference in this game. Sure, the Canadiens penalty kill is near the bottom of the league (64.7%), but you've got to start somewhere, right?
The LA Kings get another crack at a matinee game tomorrow as they take on the visiting Buffalo Sabres. The win over Montreal should hopefully serve as a confidence booster for the Kings against the surprisingly competent (for now) Sabres. Puck drop is at 1:00 pm PT.
LA Kings' Iafallo, Kupari talk powerplay success in win vs Canadiens