LA Kings: Patchwork defense can't hold back Winnipeg Jets in 3-2 loss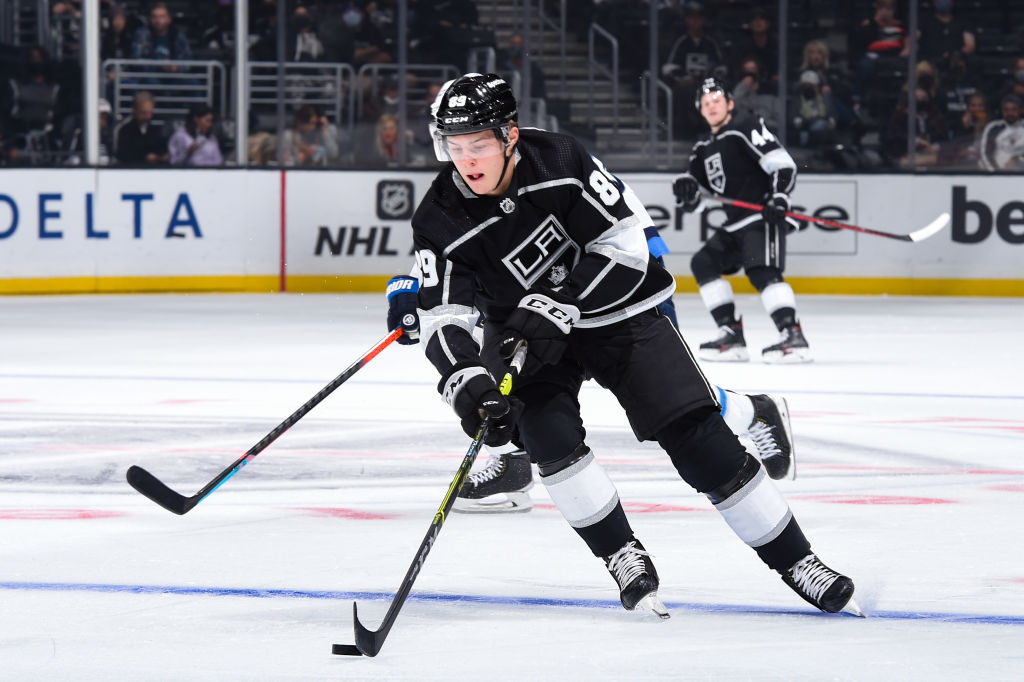 For a brief moment, it looked like the LA Kings were going to get back in the win column with their first game back at Staples Center. Two goals in the early third period and a string of lackluster power plays doomed the Kings, however, who recorded their sixth consecutive loss.
Strong performances from some of the younger players, as well as from the second line, kept the LA Kings competitive, but they couldn't find the equalizer. They'll continue to search for that next win with the Canadiens coming to town on Saturday.
Some takeaways from last night's game:
1. Philip Danault is showing exactly why the LA Kings signed him
In a game where the top line struggled — the trio of Anze Kopitar, Viktor Arvidsson, and Dustin Brown had a relative Corsi-for of -27.51% and were on the ice for 10 scoring chances against — Phil Danault helped drive play and create chances for his second line.
Danault was instrumental in setting up the Kings' second goal, chasing after the puck on the forecheck, intercepting an errant pass from the Jets, and setting up Kempe for the scoring chance.
Let it rip, Juice. @AdrianKempe with his first of the season! #GoKingsGo pic.twitter.com/Cgnv6pfFVB

— LA Kings (@LAKings) October 29, 2021
He had numerous plays throughout the game where he showed off his defensive awareness. For as much as Kopitar enjoys playing with Alex Iafallo, Danault and Iafallo also make a formidable pair with noses for the puck. Danault also won key faceoffs throughout the game, including the final faceoff for the LA Kings as they sought to tie up the game.
While the LA Kings are still struggling to generate consistent pressure throughout games, Danault's emergence as a strong second-line center has been an important development.
2. LA Kings power play continues to struggle
Those brief, shining moments where the power play generated chance after chance, with beautiful puck movement and creative plays, seem so far away. (Remember Vladimir Tkachev? His presence on the man advantage at least made it exciting, even if they didn't convert.)
But the first unit (Edler, Kempe, Kopitar, Iafallo, and Brown) continues to lack any cohesion, and it shows in their inability to sustain any pressure. The second unit (Roy, Vilardi, Arvidsson, Danault, and Kaliyev) showed a bit more creativity but struggled to keep the puck in the zone.
Neither power play unit has a true quarterback, and the solution to that issue doesn't appear to be on the LA Kings roster right now. With Doughty and Walker out, though, the Kings don't have much of a choice. They have to find a way to survive without them, Doughty in particular, particularly if any hypothetical plans to make a trade for a defenseman don't materialize.
3. At least the kids are fun
Rasmus Kupari had one of his stronger games in a LA Kings uniform, turning in his first goal of the season to get the team on the board in the first period. A pass from Arthur Kaliyev sent Kupari into the zone alone against Jets goaltender Eric Comrie, and he didn't waste his chance.
Ras(doesn't miss) Kupari with a breakaway goal! #GoKingsGo pic.twitter.com/HrloUYVf2w

— LA Kings (@LAKings) October 29, 2021
In relatively little ice time — Kupari's 9:15 was a team-low — the Finnish forward made an impact. He put four shots on net and consistently created chances even in the dying minutes of the game.
Kaliyev, Trevor Moore, and even Blake Lizotte were more active and engaged than recently. Kaliyev, in particular, had several good chances that either went wide or hit the post. While waiting for Kaliyev's shooting to adjust to the added difficulty level of the NHL is frustrating, you can see exactly how dangerous he'll be in the near future.
This LA Kings team may not be good yet, but the young players and "bubble" guys are playing like they want to stay in the NHL once injured players start returning.
The LA Kings have another chance to find a win on Saturday against the visiting Montreal Canadiens (and Tyler Toffoli). Puck drops at 1:00 pm PT.