Ex-LA Kings Forward Ilya Kovalchuk Named GM of ROC Olympic Team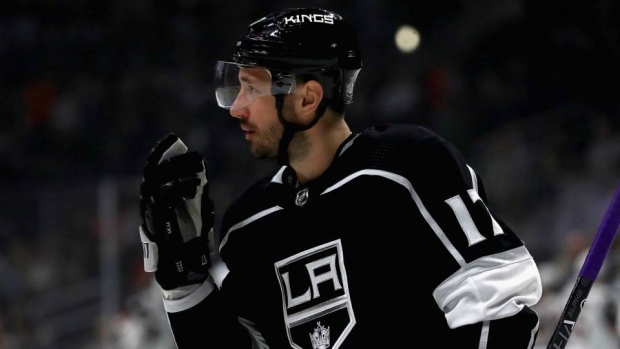 Ilya Kovalchuk, Former LA Kings forward, will return to the ROC for the Beijing Olympics — this time off the ice.
It's been some time since we've seen Ilya Kovalchuk, but the former LA Kings forward has recently been named general manager for the Russian Olympic Committee's Olympic team in Beijing.
The ROC — referred to as the Olympics Athletes from Russia (OAR) at the 2018 Olympics in Pyeongchang — enter the Beijing Games as the defending gold medalists in men's hockey. On that team, Kovalchuk guided his native country to the top as a player, as the OAR struck gold in overtime against Germany — whose head coach was current Kings' assistant, Marco Sturm. The OAR also included former Kings defenseman Slava Voynov.
As for 2022, Kovalchuk will be joined by former NHLer Alexei Zhamnov, who will be the ROC's head coach. Zhamnov will also be supported by assistants Sergei Gonchar, Evgeni Nabokov, and Hockey-Hall-of-Famer Sergei Fedorov.
Kovalchuk played 13 seasons in the NHL, suiting for the Kings for parts of two seasons from 2018-19 to 2019-20. During that time, the 38-year-old played 81 games for the silver-and-black, scoring 19 goals and 24 assists.
Unlike in 2018, the NHL will be participating in the Beijing Olympics in 2022. As for Kovalchuk, in his new role, he hopes to lead his native country to their first back-to-back gold medal in men's hockey since 1992.
LA Kings: The Kings defensive depth scoring needs some improvement