WATCH: LA Kings' Francesco Pinelli Scores in OHL Season Debut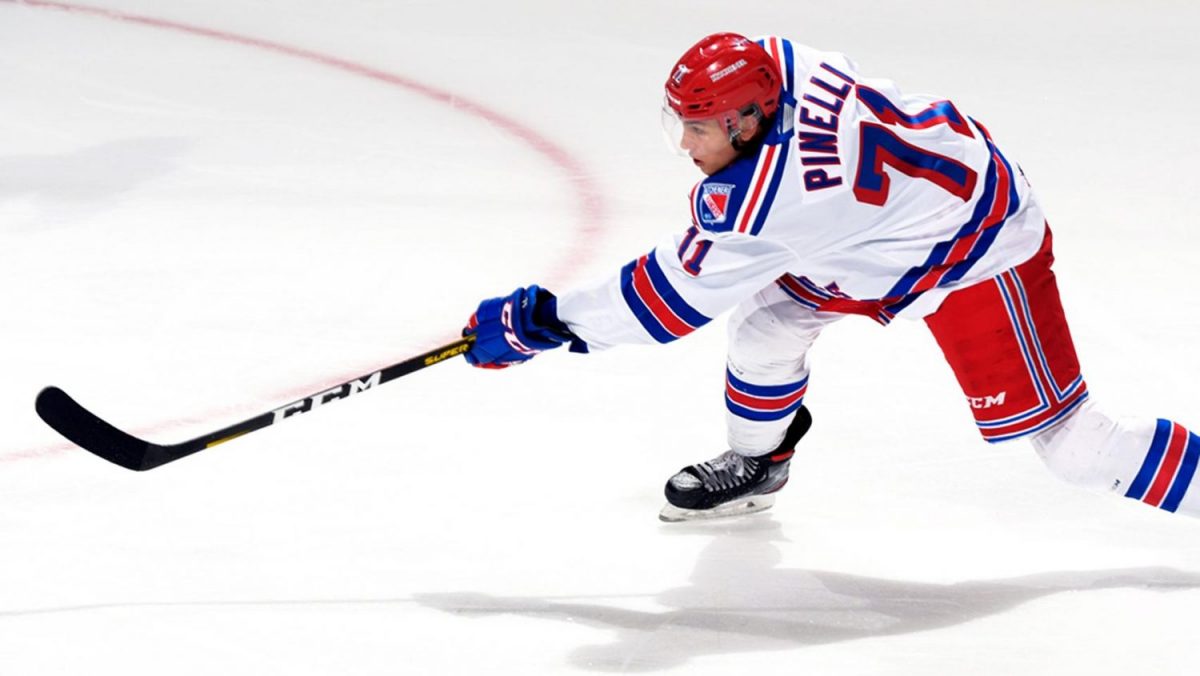 It didn't take long for LA Kings prospect Francesco Pinelli to get going as he potted his first of the new OHL season.
After a long wait, the Kitchener Rangers are back in action. That includes LA Kings prospect Francesco Pinelli, who assisted on the first Rangers goal of the season.
Hosting the Guelph Storm, the Rangers got off to a hot start on Friday night when Pinelli added an insurance goal to give Kitchener a 2-0 lead. The 18-year-old had a good showing at Kings' training camp last month, but more seasoning and development is needed at the major-junior level. Frankly, Pinelli could not have asked to a better start, who also assisted on the Rangers' first goal of the contest.
FRANCESCO PINELLI 🚨

Fires home after a nice drop pass from Zidlicky to make it 2-0 @OHLRangers!#OHL #LAKings #GoKingsGo pic.twitter.com/QLOGPTFXj2

— Caitlin Berry (@caitlinsports) October 9, 2021
A heads-up play, the LA Kings' second-round pick from 2021 took a quick drop pass on the attack where he made no mistake, sniping an upstairs shot to register his first tally of the season.
Pinelli and the Rangers eventually jumped out to a 3-0 lead before the Storm scored two quick goals to make it 3-2.
Overall, Pinelli is having a very solid evening as he hopes to put Kitchener in the win column to open the new season.
WATCH: LA Kings' Martin Chromiak just scored first goal for Kingston