Three takeaways from LA Kings' 4-0 loss to Vegas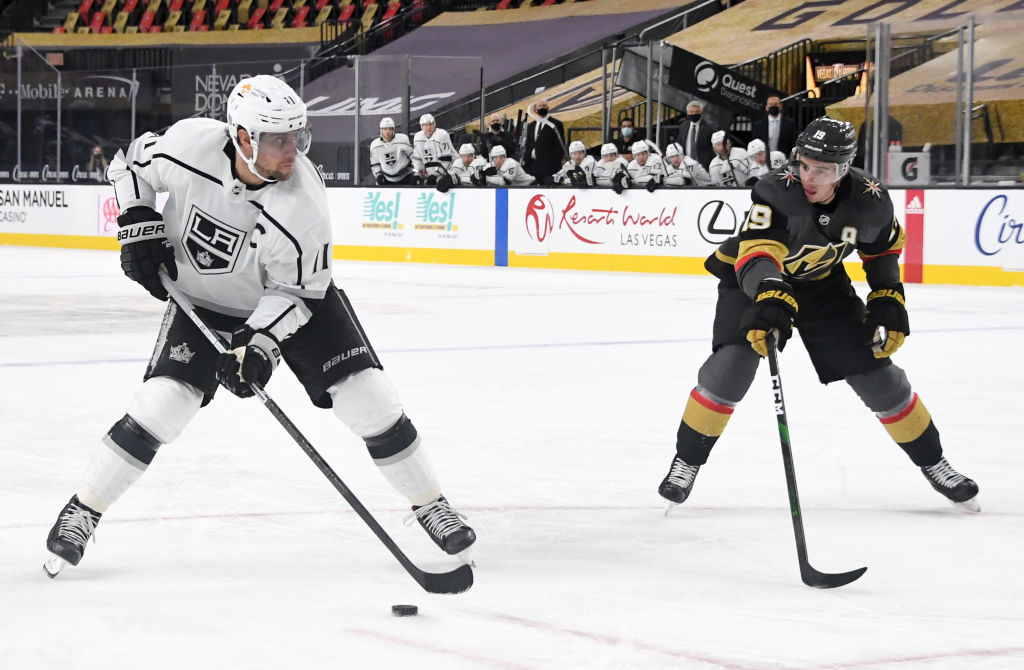 3. Okay, so on-ice awareness needs some work.
Over on Twitter, I recounted a story from a recent youth hockey game I happened to be at. A father came up to his kid on the bench and reminded them that if they saw a bunch of their teammates in one spot, that they probably didn't need to go there, too.
Anyone who's played hockey is probably used to hearing a coach or teammate yell "spread out" when too many players cluster in one spot. Whether it's chasing the puck, going into corners, or covering an opponent, you eventually learn to pick your spots.
The LA Kings are still learning that.
There were several collisions between Kings players in the game, including a notable one early on between Austin Strand and Olli Maatta. That sense of awareness on the ice — of knowing exactly who is going after a puck — is still growing as players get to know one another.
Until lines and defensive pairings settle, we're going to see a lot of missed passes and broken plays. It's not necessarily anything to worry about, but it's going to be frustrating to watch while the team figures it out.
With the Ontario Reign's training camp beginning on Sunday, expect the LA Kings roster to be significantly pared down shortly. The team takes the ice at home against the Arizona Coyotes on Tuesday.