LA Kings: Expectations should be sky-high for Cal Petersen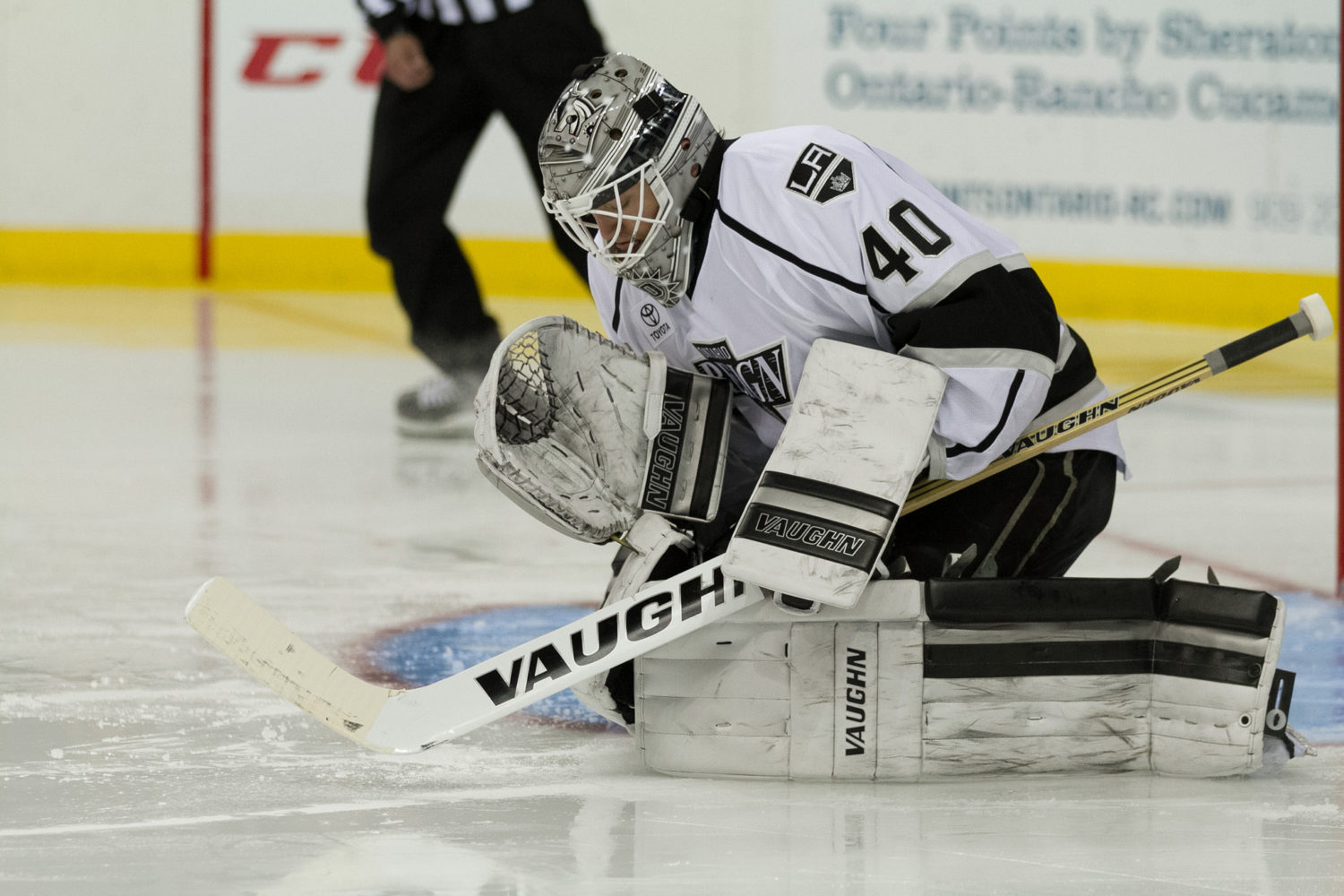 Entering a year in which the LA Kings are expected to take a step forward, Cal Petersen will need to be a steady presence in net.
We are just a few weeks away from another LA Kings season, but unlike the previous two or three, there is a certain buzz in the air surrounding this team. And rightfully so, given the offseason moves to upgrade the roster, the draft class to bolster the pipeline, and the prospects who are on the verge of making their highly-anticipated debuts.
Los Angeles has a real shot at making the playoffs for the first time in a few seasons, which will be important for the younger players, as team President Luc Robitaille said earlier this offseason. In conjunction, the Kings will need Cal Petersen to continue to play at a high level — any sign of regression could spell big trouble for LA.
Petersen solidified himself as the Kings' number-one goaltender last year, posting a .911 SV% and 2.89 GAA. He tailed off toward the end of the season, coinciding with the Jeff Carter trade and the team's overall landslide that ultimately saw them fall short of making the postseason.
A closer look at his advanced statistics reveals that Petersen was quite good at defending high-danger shots, allowing just six goals in such scenarios on 82 attempts (.927 SV%).
The 26-year-old Notre Dame alum will be going into this season as the primary netminder with future Hall-of-Famer Jonathan Quick as his backup — an unfamiliar role for the 36-year-old. Petersen is also entering a contract year, in which he will become an unrestricted free agent after the season. That said, I wouldn't expect Quick to go away quietly.
"Quick is an awesome guy, and everybody knows he's a great competitor," Petersen said. "I couldn't ask for a better goalie partner. It's going to be a good relationship, and we'll be able to push each other."
The former fifth-round pick of the Sabres also performed very well for Team USA at the World Championships in Riga, Latvia. Petersen recorded two shutouts and was named Goaltender of the Tournament, which should provide some confidence heading into this season.
"He gets to a situation where he gets into a groove and starts feeling good about his game," said Kings head coach Todd McLellan. "All that does is reaffirm from a mental standpoint, 'Hey, I'm a good goalie, I remember how to do this.' There's not as many long nights over there than there was down the stretch in LA."
The Kings would love nothing more than to commit a long-term deal with Petersen with another solid season. A lot of uncertainty exists in the pipeline regarding who will become the backup to Petersen and eventual starter. If Petersen regresses considerably in the upcoming season, the Kings' playoffs hopes could take a big blow.
It will be interesting to see if the Kings try to lock up Petersen before the start of the regular season. Training camp officially opens on Thursday.